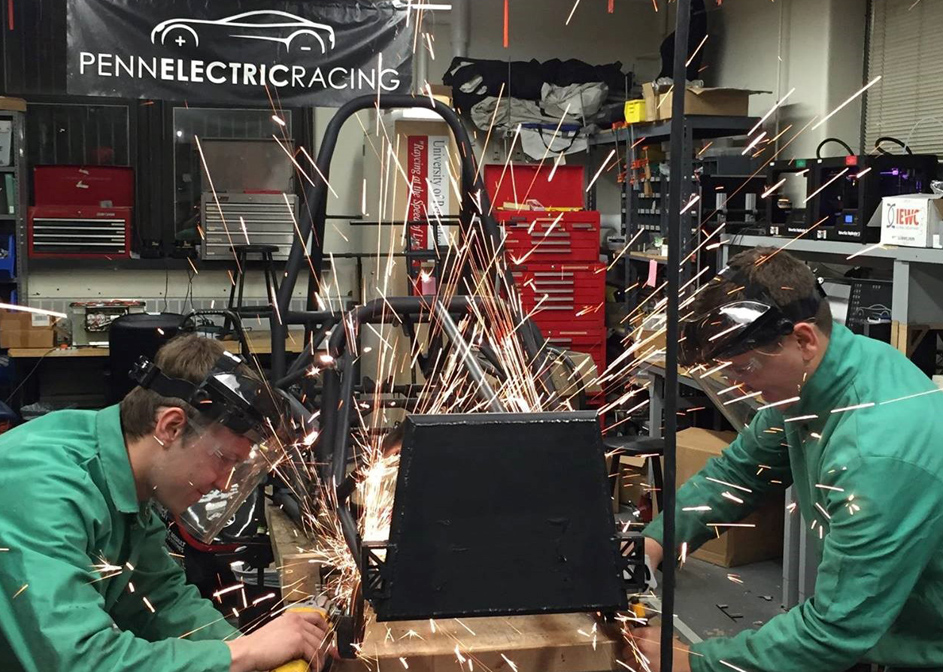 Funding Priority: Student Programs and Initiatives
Penn Engineering students are eager for opportunities to distinguish themselves — to collaborate on large-scale engineering projects, advocate for underrepresented populations on campus and beyond, and strengthen the bonds of lifelong friendship and identity.
We work to expand and enhance student-related programming and make an indelible difference in the lives of students. The School must attract and support the best and brightest and provide them with the resources to do their finest work. Popular programs and initiatives such as Advancing Women in Engineering, Penn Electric Racing, and others produce award-winning results and publication-worthy discoveries.
Join us in expanding extracurricular programs that inspire innovative thinking, enrich the School, and prepare Penn Engineering students to be the industry leaders of tomorrow.
Opportunities and Gift Levels