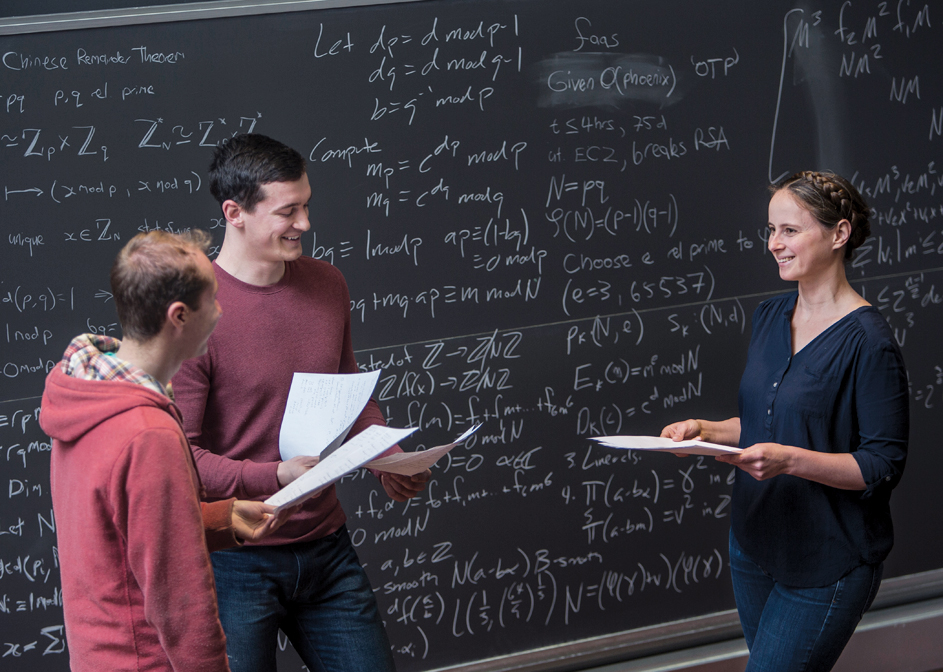 Funding Priority: Faculty
A named faculty position, endowed in perpetuity, is the highest honor a faculty member can receive from an institution. Such an appointment validates their work, lifts them to new levels of renown, and extends their influence throughout the university and beyond.
In the academic world, the demand for top talent is fierce. Incoming professors often cite endowed positions as the principal reason for joining an institution's faculty. Penn Engineering must have endowed positions available to recruit and retain faculty of the highest quality.
Named faculty positions carry their established name in perpetuity. Every faculty member who receives this honor — whether it be 10, 25, or 50 years from now — will use this title. Gifts are payable over five years and opportunities to endow a named faculty position are available at the senior, assistant, and junior level.
Opportunities and Gift Levels
Endowed Senior Professorship
There is no better tool for recruiting and retaining senior-level faculty than a named professorship endowed in perpetuity. It provides prestige, enhanced pay, and helps faculty gain additional funding for their research. Only faculty who have demonstrated preeminence in their fields receive this honor.
A gift of $3,000,000 endows a senior-level faculty position.
Endowed Assistant Professorship
Endowed Assistant Professorships attract and retain intermediate-level professors who already have established records of excellence. They position these rising starts for a senior-level appointment and provide invaluable funding for their research, travel, and graduate student assistants.
A gift of $1,500,000 endows an assistant faculty position.
Endowed Distinguished Scholar
An Endowed Distinguished Scholar position serves as a powerful means of recruiting and retaining new and/or junior-level professors who have already demonstrated superior teaching and research. Among our peer universities, competition over talent is fierce. A Distinguished Scholar appointment cultivates confidence and institutional loyalty, keeping us one step ahead of our peers.
A gift of $750,000 establishes an endowed distinguished scholar position.