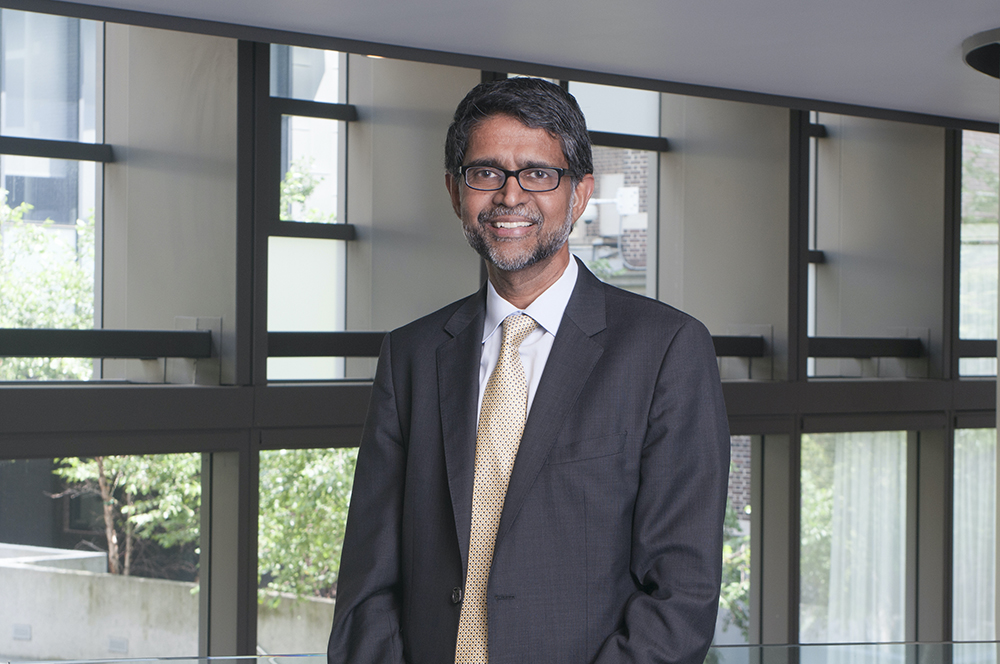 A Message from the Dean
Dear Penn Engineering Community,
Our ambitious fundraising campaign, The Power of Penn Engineering: Inventing the Future, was a bold plan to kickstart a transformational period of evolution and growth at the School, and I am very happy to report that it was an extraordinary success. We owe a great deal of gratitude to the incredible Penn Engineering community— alumni, parents, friends, faculty, staff, and students—who came together to raise more than $245 million, pushing us well past our goal of $170 million.
Through this campaign, we invested in the entrepreneurs and inventors of tomorrow, the future engineers who will develop creative solutions for society's most pressing challenges. Collectively, we have added cutting-edge facilities for teaching and research, expanded our superstar faculty, and increased access to financial aid. In addition, the campaign energized the Penn Engineering community with increased opportunities for engagement.
As we look toward the future, we are excited to build upon the momentum created by the success of this campaign. Now, with a stronger foundation than ever before, we continue working tirelessly to support our ongoing priorities: creating additional endowed faculty positions to recruit diverse talent, expanding undergraduate and graduate financial aid for students of all backgrounds, and securing resources for our new state-of-the-art Data Science and Energy Buildings.
Thank you for being part of this historic campaign. Bigger, stronger, and more powerful, we are poised to have an inspiring impact on our city, our country, and the world.
Vijay Kumar
Professor and Nemirovsky Family Dean
Penn Engineering